Enhancing Human Effectiveness through Outbound Training and Experiential Learning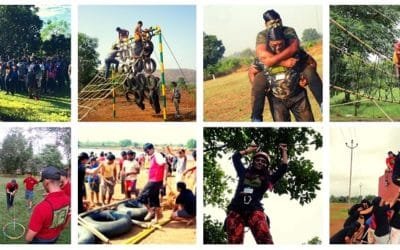 1. Focus: They focus on goals and results. 2. Ownership: They take full responsibility and ownership of their task. 3. Support: Every member supports each other and that's how high-performance teams build up. 4. Unity: Teams that remain united definitely achieve...
read more
Address: 
Camp Office: 263, Sutarwadi,
Taluka Roha, Distt Raigad, Maharashtra – 402 304.
Camp Site: Village Kudli,
14 Km Off Kolad, Taluka Roha, Distt Raigad, Maharashtra – 402 308.
Office Hours: 8 am to 8 pm