The Coronavirus outbreak has affected people's livelihood in education, profession, business, and also their mental health. Due to the pandemic, most of the governments around the world announced a lockdown. A resort-like Empower Activity Camp helps you to rejuvenate with fresh air, lots of sunlight and the way you are looking forward to relax in an open & absolutely safe environment after a long lockdown.
It is also important to choose the right resort with corona-free, hygienic accommodation with assured safety. Here are some tips for choosing such a resort,
Safe Physical Activities:
The resort, called activity camp has many physical benefits because it has one of the good forms of exercise under fresh air and with social distancing spread over acres of lush green land with a lake and a hill. There are many activities like hiking, walking, jogging, yoga and exercise sessions which are a form of exercise that helps you to keep your health in better condition. Staying in the natural atmosphere helps you to take in more fresh air and oxygen. It helps you to lower your blood pressure, blood sugar levels, improve blood circulation, and decrease the risk of heart problems. Physical activity has been almost nil or very low during the lockdown, the body has become sluggish, muscles have become weak and metabolism has decreased. Exercise, activity and spending sometime under the sun with extremely low risk of spread of Covid19 will be good to rejuvenate.
Avoid Mental Stress from pandemic:
The coronavirus pandemic and the related lockdown with confinement to an indoor atmosphere make most of the people to have a lot of stress. It can make a negative impact on both physical and mental health in all possible ways.  Stay in such natural resorts also helps you to enhance your mood, decrease the feelings of depression, tiredness and makes you feel happy during and after the trip. The camping activities in natural sunlight help you to receive adequate sleep which helps to have more energy and a clearer mind.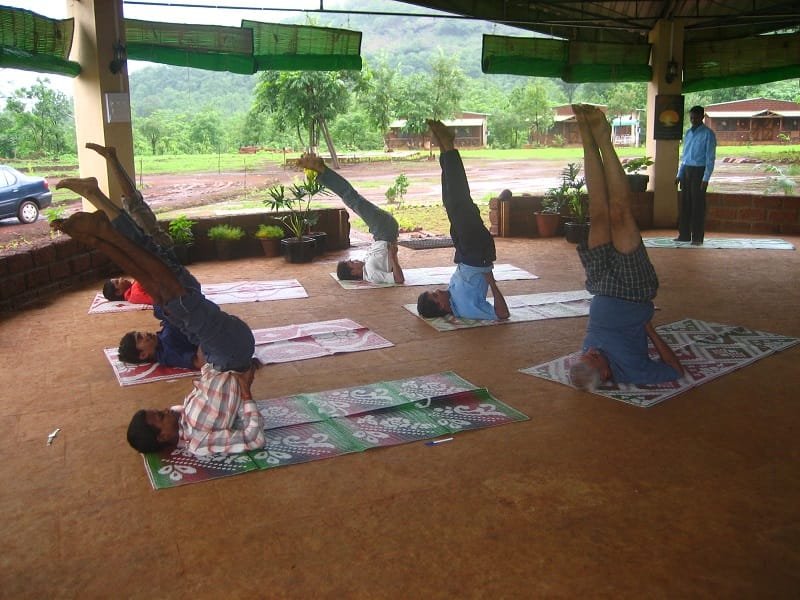 Social benefits:
Everyone all over the world has spent too much time using mobile phones, computers, or televisions and hardly any outdoor activities in the last few months. This leads to major health issues both physically and mentally and such outings help build social skills and improve self-esteem, particularly children. All the activities and games are full of fun at the camp, which makes everyone participate, doing almost everything together, yet maintaining social distancing. Group of friend and extended family also happen to meet, interact, play and bond together after a long time. It also helps to explore their independence and know the importance of teamwork and co-operation. The more important factor to consider is to choose a safe and secure resort to spend quality time.
These are some of the reasons why such a resort is important for everyone. It is highly recommended to enjoy your weekends, driving for 2-3 hours in your own cars yet in a group and getting looked after by professionals. Now, everything is slowly turning back to normal but spread of Covid19 has not diminished, so a location which promises care & safety is the need of the hour and who else can assure that other than Army Veterans, who run Empower Activity Camps.