Health and Safety SOP During COVID19
We are going to have Corona Virus around with us for some time and we need to live and operate with it. Hence, it is extremely necessary to follow protocols to include social distancing, safety, proper hygiene and sanitation. Empower Activity Camps will provide a safe environment as per govt. regulations and assures customers of following all guidelines so that they can stay with us for holidays and outdoor activities.
We will follow the following SOP.
1. Staff
Training of staff on social distancing with colleagues and guests all the times.
Washing hands regularly and thoroughly with medicated soap or hand wash recommended hand sanitizer. Avoid touching eye, nose or face. Hand disinfection before/after exchanging material with guests.
Wearing of good quality face mask. Covering mouth and nose with a bent elbow while coughing and sneezing.
Regular medical checkup of staff and Temperature check twice a day
3. General Points
Temperature check for all at the entry point.
Sanitisation of common areas frequently with recommended disinfectant.
Following the travel history of all the guests as per government guidelines and maintaining its record.
All metal handles, metallic surface and high contact surfaces to be sanitized regularly.
2. Accommodation
Linen to be changed after every two days or only on request.
Freshly prepared bleach solution (1% sodium hypochlorite) to be used to clean up washbasin, floors and toilets.
Extra face mask and gloves to be available on request for the guests.
4. Dining
Dining area staff to wear mask and cap/patka all the times.
Seating and table layout as per social distancing norms.
Medically recommended disinfectant to be used for cleaning vegetables, meats and all other materials.
All kitchen supplies to be fully sanitised before entering the store and refrigerator.
Daily checkup of kitchen and serving staff, including periodical medical checkup. Ensuring their personal hygiene and cleanliness.
5. Training & Adventure
Only those activities will be done where social distancing can be maintained. Cleaning and sanitisation of all equipment, material and surfaces used will be done before and after using it. Some activities where social distancing cannot be maintained and equipment that's difficult to clean will not be used.
More open areas will be used that allows you to keep a distance of 6 feet (2 meters) from others.
Morning and evening sessions will be conducted with safe distances. These sessions will be refreshing conducted with a mix of jogging and recreational physical exercises. With songs and dances, to energize the participants. A subtle message "we need to take care of our health" is subtly generated.
At Empower we are fully committed to look after health and safety of each and every guest & our staff.

Protecting your health is worth it and we commit ourselves to do everything possible in that direction. As time passes we will continue to amend our SOP as advised by Govt & medical authorities and guidelines will be updated.
Before we get into specifics, we would like to mention one quality of our team that really sets us apart. Our team has an Army Veteran at the helm. Defence personnel are known for their discipline, leadership and team-building skills. But there is more to being an army officer.
The onerous task of safeguarding the sovereignty of the nation is fraught with risks; and perhaps there is no other profession where trust, teamwork and effective communication can mean the difference between losing lives and saving them. Our founding team has joined forces and combined their learnings from their highly demanding, yet deeply enriching profession to come up with programs that can benefit one and all.

Col Naval Kohli
Managing Director
He is the Managing Director and co-founder of Empower Activity Camps. Endowed with a rich Experience, he has served the Indian Army for 24 years. He is a post graduate in Senior Level Defence Management and Computer software & Technology. He has served in UNITED NATIONS PEACE KEEPING FORCE in Somalia and has been awarded the French National Medal of Defence by Govt of France for distinguished service. There as a result of his interaction with International Armed Forces he gained expertise in Training, logistics, macro & micro planning, coordination and execution of plans under adverse conditions.

Mr. Anil Bhasin
Managing Director
Took voluntary retirement as Manager, Inflight Service Department, Air India after a glorious service of 36 years.
Post-graduate in Specialized Hotel Management.
Long and varied experience in travel and human relations, having, on occasions, dealt with difficult situations and emergencies. Travelled extensively around the globe for work and leisure to over 35 countries, spanning all the continents.
Was conferred with the Best Employee award for his dedication and contribution to the airline
Bhavna Sahai
General Manager Marketing
What our

Guests

are

Saying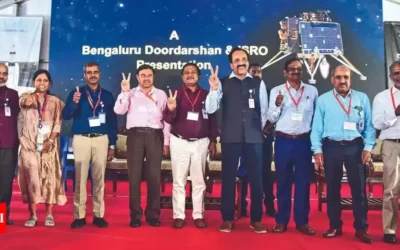 The remarkable achievement of India's Chandrayaan-3 mission stands as a shining example of the immense power of teamwork and collaboration. This resounding success echoes the harmonious efforts of countless scientists, engineers, dedicated staff, and industrial...
read more
Address: 
Camp Office: 263, Sutarwadi,
Taluka Roha, Distt Raigad, Maharashtra – 402 304.
Camp Site: Village Kudli,
14 Km Off Kolad, Taluka Roha, Distt Raigad, Maharashtra – 402 308.
Office Hours: 8 am to 8 pm