COVID-19 has turned the world around and we all got caught in it unexpectedly! Such a situation is called an unforeseen situation in the Army.  It's been nearly ten months now, and we find ourselves trying to reinstate to the pre-pandemic state.
So, What Exactly is the Empowered Strategy? 
Post lockdown, one need to devise a strategy of living with it, keeping safe, and yet working efficiently, which ultimately should be the future plan of action. Earlier, we at Empower Activity Camps, used to focus on team building apart from other training needs, but now we need to REUNITE & REFRESH TEAMS!, apart from other training needs and team building will inherent be a part of it.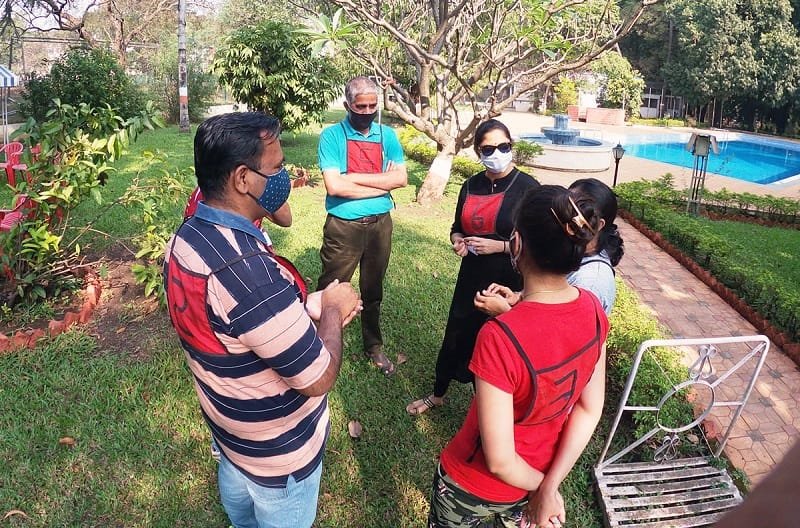 Those who have started attending work at their work-places are facing challenges such as travel, use of public facilities like lifts, difficulty in maintaining social distancing, particularly in manufacturing plants and workshop floors other than offices, carrying their own packed meals as canteens and coffee shops are either not operational or are not safe enough, the use of shared toilets, particularly for women, and this list goes on. The work pressures now include surmounting the various different obstacles to the previously established processes and procedures.  If we ignore all this then we are exposing the employees to the risks of getting infected and spreading it.
Outbound Training
We have to overcome all these difficulties and outbound training is perfectly suited for such situations. Teams should be taken for outbound training wherein 2-3 days the teams get to discuss plans and goals for coming months and arrive at an action plan, keeping the present circumstances in mind. Also, such a strategic approach will be to set new targets and take off. They will interact face to face yet have social distancing norms being practised, feel the joy of human interaction and the enthusiasm generated by just doing activities together in a safe environment. It will be done in the natural surroundings with large outdoor spaces. 
Interaction with each other without having to go through webcams and computer screens is required now, as screen fatigue is setting in. This is equally important for teams and individuals who are going to continue to work from home.
Need of Physical Activity
Physical activity is extremely important and after ten months of stagnant life, participants get the opportunity to participate in interesting physical activities along with recreation. They will have the luxury of outdoor physical movement, long walks in the open air, and nature trails.
Our Final Words
The Reunited and Refreshed teams would be ready for moving ahead and doing the best they can in the "New Normal" that lays ahead for all of us.