Welcome to

Empower Film Camp
The IDEA behind the EMPOWER ACTIVITY CAMPS was to bring together diverse groups of people to engage in challenging activities that will bring out the best in them as individuals and encourage them to function as a TEAM.
The camp has housed several corporates, large groups of school, college students and film units successfully on the property
The camp was the brainchild of two Veteran Army Officers, set up in the year 2006. Together they brought with them the assurance of discipline, quality, safety, and efficient management.
"Walk-in with your crew and walk out with a completed project."
Why Shoot at the

Empower Camp

?
Completely Safe

In the Midst of Nature

Shooting Friendly Facilities & Staff

A Variety of Locations near the Property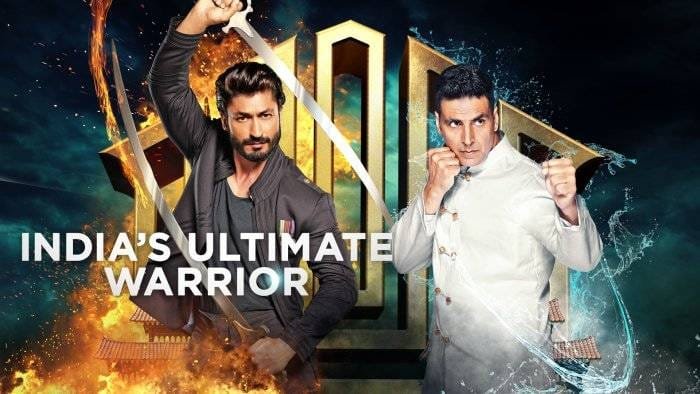 India's Ultimate Warrior by Discover Channel India
India's Ultimate Warrior hosted by Vidyut Jammwal Powered by Discovery India, premiered on  @DiscoveryChannelInd. All episodes were shot at Empower Activity Camps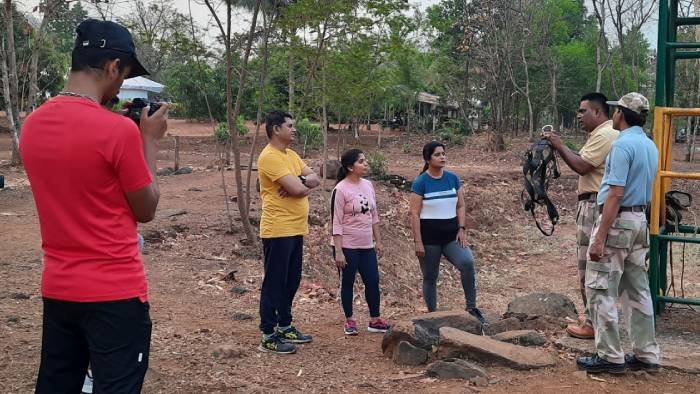 Social / TV / Commercial Ad Shoots
The commercial Ad Shootings are done by the Advertising agencies. The production house came with their team & shot the best scenes in a picturesque setting at #EmpowerFilmCamp in Kolad.
About the Empower Film Camp
Located at a convenient distance of 120 kms from Mumbai and about 100 kms from Pune the place is easily accessible by road.

The nearest town is Kolad, on the Mumbai- Goa highway.

6 cottages, 20 tents, 2 large dormitories, dining areas, and a large conference hall.

Can accommodate over 80 people comfortably on its premises.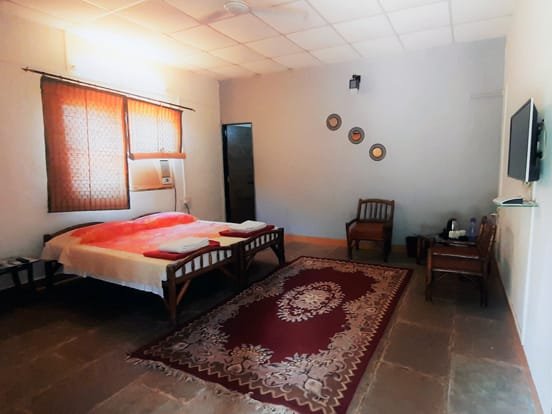 The sprawling property nestled in the valley surrounded by the mountains stretches across 50 acres and has several beautiful locations for shooting
Open ground,

Lakes

Plantation

Activity areas

River

Hills

Villages 
An in-house generator of 65kva + 15 KVA ensures uninterrupted power supply.

Additional power can be drawn from the 3 phase supply after installing a meter or 120 KV generators is also available locally.

Ideal for all kinds of shooting units with Full COVID protocol
About the Property
It has manicured lawns and a variety of trees, shrubs & walkways plus a vast open ground if you need to build a set.

Surrounded by hills and is just 10 kms from the Kundalika River on which White water rafting can be undertaken.

It has an adjoining pristine rainwater lake and a larger perpetual lake at a distance of less than 4 kms. Permissions for shooting can be easily procured from the local authorities.

Is equipped with army training devices and various fitness challenges with trained staff to guide you on their usage and a large conference room(ac) of 42 /28 feet.

All the Cottages & 8 Swiss Cottage Tents (Dlx) have Air conditioning & 12 Swiss Cottage Tents are Air-cooled. All are with the attached bath and dressing area, are tastefully designed with a rustic feel & are well ventilated. They all have sit-outs enabling you to be close to nature and enjoy the outdoor experience.

Spacious, safe accommodation facilities for the entire unit are available as per the category. The design of the sprawling property is such that there is sufficient distance between each facility. All the rooms are equipped with Sanitizers, are regularly cleaned with disinfectants and strict Covid Protocol is maintained. The common washrooms in the dining area are equipped with foot-operated taps.

The facility has a full-fledged kitchen with Chefs who can prepare the food as per your choice in a safe hygienic environment. It has two separate dining areas where the food can be served with full protection and ensuring seating distance.
What Influencers are Saying!
Watch more videos of India's Ultimate Warrior on our YouTube channel.
Check our Special Guest's Review
Address: 
Camp Office: 263, Sutarwadi,
Taluka Roha, Distt Raigad, Maharashtra – 402 304.
Camp Site: Village Kudli,
14 Km Off Kolad, Taluka Roha, Distt Raigad, Maharashtra – 402 308.
Office Hours: 8 am to 8 pm