It's Bumper News for the

Film, Entertainment & Media

Industry
Your quest for a virgin Outdoor Shoot Location is being granted to the hilt. We understand your shooting requirements from Action to Cut.
Shoutout to the

Film & Advertising

Industry
Yes- it's an exciting time for Producers, Line Producers, Executive Producers & Location Scouting Agents to "Walk in with your crew and walk out with a completed project". Rest be assured, you simply have to Roll Sound- Start Camera & yell Action!!!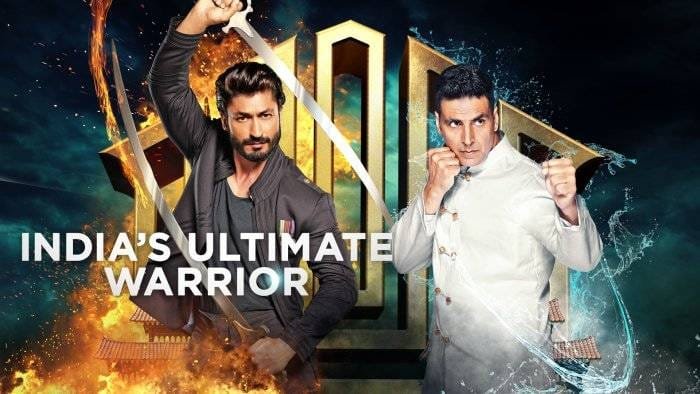 India's Ultimate Warrior by Discover Channel India
India's Ultimate Warrior hosted by Vidyut Jammwal Powered by Discovery India, premiered on  @DiscoveryChannelInd. All episodes were shot at Empower Activity Camps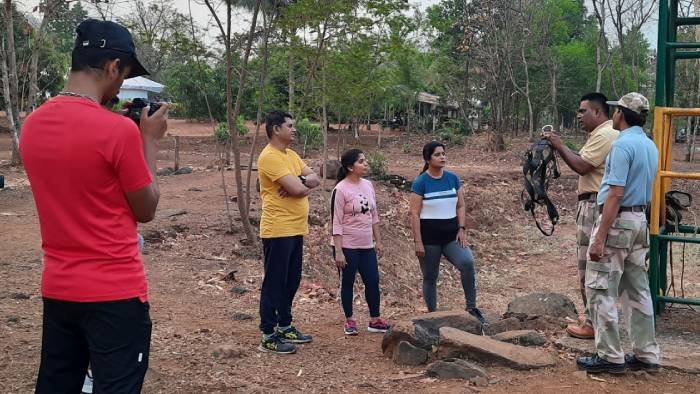 Social / TV / Commercial Ad Shoots
The commercial Ad Shootings are done by the Advertising agencies. The production house came with their team & shot the best scenes in a picturesque setting at #EmpowerFilmCamp in Kolad.
Who can

Shoot

?
Today various types of content are being consumed by viewers in unprecedented numbers. Viewers rising interest in regional language content has also given a huge surge to productions across genres on a wide range of formats and platforms of optics.
| | |
| --- | --- |
| T.V. Serials & Daily Soaps | Reality Shows & Game Shows |
| Web Series & Web Shows | T.V. Commercials & Ad Films |
| Short Films, Documentaries & Feature Films | Corporate AVs & Chat Shows |
| Pre Wed Shoots & Videos | Influencer Ad Shoots |
Our Infrastructure
Located at Kolad of Roha taluka on the Mumbai-Goa highway, Empower falls at a convenient distance of 129 km from the entertainment capital i.e. Mumbai & a mere 100 km from Pune by road.
We have spacious, safe accommodation facilities with permanent structures comprising air-cooled and AC Swiss cottages, permanently structured tents, portable tents as well as 2 large dormitories with modern washrooms. This excellent arrangement allows us to house over 80 people at any given point of time on our premises. The accommodation units are decked with sit-outs to enable an intimate encounter with nature and enjoy the outdoor experience to its fullest.
Amenities & Facilities
Manicured lawns with a variety of trees, shrubs and walkways in addition to vast open tracts of land for the erection of sets as required.-Nestled in the midst of hills enhancing the scenic beauty as well as providing options for activities like trekking and rappelling
Pristine Rainwater lake within the premises and a larger perpetual lake in the vicinity of fewer than 4 km.
White water rafting facility at Kundalika river at a distance of mere 10 km.
Army training devices and various fitness challenges conducted by validated trainers.
Large Conference room with audio-visual facilities
Common washrooms in the dining area are equipped with foot-operated taps.
Trained Manpower to provide requisite management and administrative support to the production unit.
The power supply is of utmost importance for adequate lighting and smooth working of shooting equipment. Ensuring uninterrupted power supply with our in-house generator of capacity 65KVA + 15KVA. Additional power can be drawn from the 3 phase supply after installing a meter of 120KV generator is also locally available.
Food
Full-fledged kitchen with Chefs capable of preparing food as per your choice in a safe hygienic environment. Tasty delicacies in categories of Vegetarian, Non-vegetarian, Jain food as well as special fasting items. Two separate dining areas ensure a comfortable seating arrangement.
What Influencers are Saying!
Watch more videos of India's Ultimate Warrior on our YouTube channel.
About Empower Activity Camps
Empower Activity Camps is an Army Veteran Venture operating with the philosophy of "empowering people by helping them discover their own strengths". Led under the astute leadership of Col.Naval Kohli & Mr. Anil Bhasin, we focus on experiential learning through the mode of outbound training for corporates as well as school, college and management students.
We had a stellar debut to our ambitious venture, Empower Film Camps by hosting the action- adventure series India' s Ultimate Warrior. Produced by UK based 'Base Films' for Discovery Plus, the line production responsibility for this series was handled by Maximus Productions. Broadcasted on air in early March 2022, the 6 part series is hosted by Bollywood action star Vidyut Jammwal. The show had 16 contestants from different walks of life gunning for the title with superstar Akshay Kumar making a grand entry for the mega finals.
Why Empower Activity Camps?
The property is spread over a vast area of 50 acres supplemented with a wide range of locations at your disposal.
Open Ground
Lakes
Plantation
Activity Areas
River in the vicinity
Hills
Nearby villages
Permissions for the shoot can be obtained conveniently as and when required with the necessary documentation and charges involved.
Avail this fantastic opportunity to enhance your productivity and pump your creative adrenaline to a whole new level of excitement.
Address: 
Camp Office: 263, Sutarwadi,
Taluka Roha, Distt Raigad, Maharashtra – 402 304.
Camp Site: Village Kudli,
14 Km Off Kolad, Taluka Roha, Distt Raigad, Maharashtra – 402 308.
Office Hours: 8 am to 8 pm