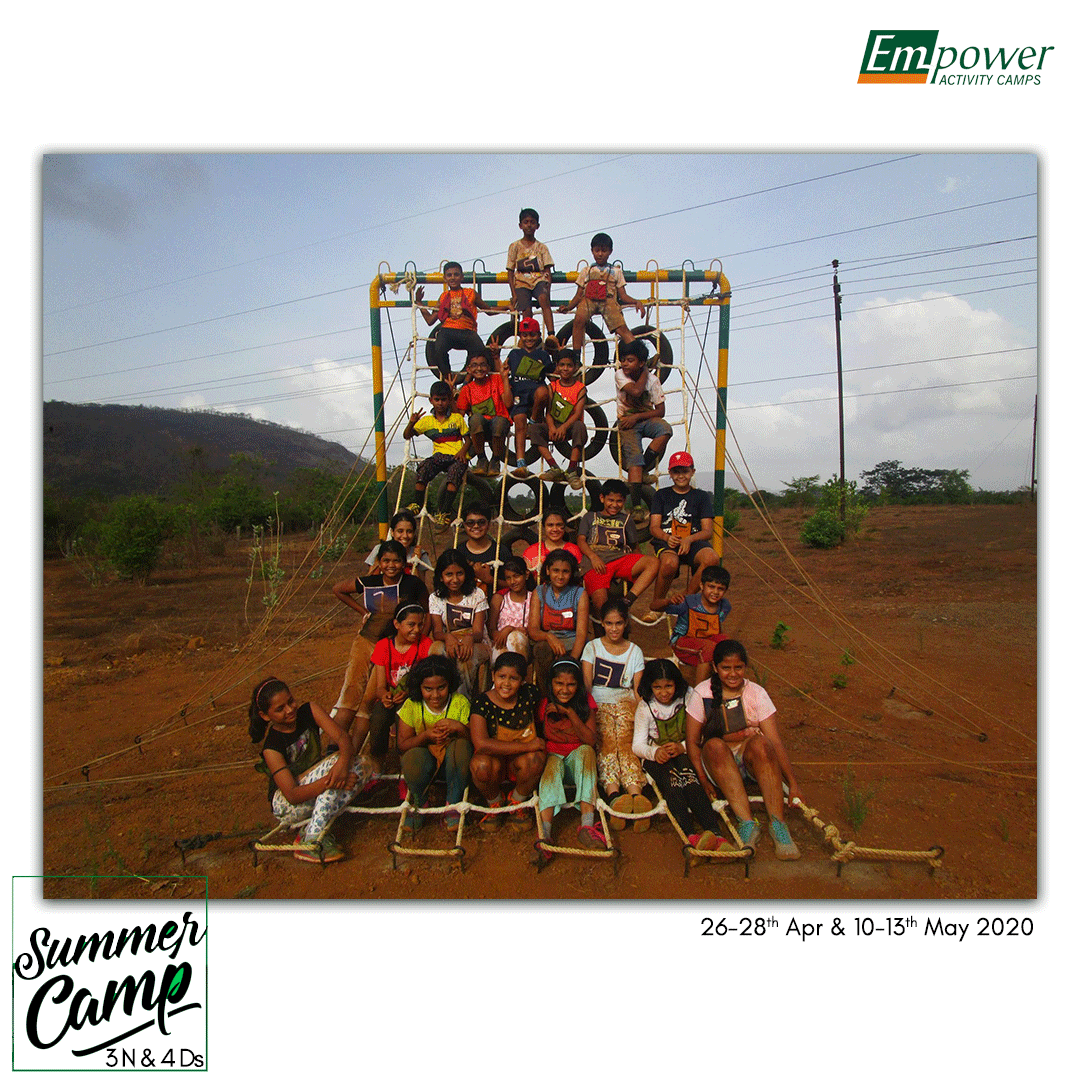 Let us Empower your Child to be a "Good Human Being"
Hurray, Summer Camp 2020 is back again: Education through Experience and Recreation.
Unique residential outbound camp experience amidst nature, pollution-free environment under the expert supervision of Senior Army Veteran and expert trainers.
Current year, like any other, revolves around studies, the burden of high expectations, and is full of challenges!
Every child might not be emotionally strong to cope up with tough situations. They need expert guidance to upscale their capabilities.
Let's make your child more confident, build high self-esteem and learn the value of discipline — all through fun and adventure.
We will help your children relieve stress, pressures and become stronger to handle upcoming challenges. Empower Activity Summer, and Experience the Difference.
"Your child will return home with bags full of confidence and self-discovery"
Our Summer Camps are purposeful, and theme-based. We take the children through a well planned and result oriented camp which is also full of Fun.
Camp Highlights: Stay: 3 Nights & 4 Days
Dates: April 26th-28th 2020 (Sun-Wed) | May 10th – 13th 2020 (Sun-Wed)
Includes: Travel (from Mumbai / Pune to Camp and back) and GST | Veg Meals- from Day 1 lunch to Day 4 Lunch | Shared accommodation in AC Dormitories or Air-cooled tents (with attached western style washroom facilities) | Boys and girls stay in separate accommodation under supervision | International standard safety gear, trained and qualified staff.
5 reasons to enrol your child in this innovative & engaging program: Click for more