Pursue your passion for adventure as we take adventure to the next level at Empower!
The thrill. The Adrenaline Rush. Euphoria from the triumph over a challenge. The surge in self-confidence that makes you feel like you can take on anything, absolutely anything in life.
Welcome To The World Of Adventure!
For some, it is very obvious. For others, challenges bring out their true courage. Empower's Adventure Camp offers a range of adventure activities for all sorts of adventurers- trekking, river rafting, obstacle courses, nature walks, rock climbing and para-sailing. Whether you are a water baby or a wannabe mountaineer, whether you feel like feeling liberated up in the air when para-sailing or you like feeling one with nature on a trekking expedition or a nature walk, we have an option for you*.
Set in the picture-perfect Kolad area, surrounded by greenery and flanked by a lake and mountain, Empower Camp is an ideal location for a whole range of adventure activities. Need bigger challenges? We can take you on a fun camp that includes a visit to Kumaon National Park and takes you on lake tours and nature walks.
Are you a serious trekker? Then our Himalayan Treks are the one for you. Adventure, fun and thrills. For us, this is serious business. We make sure that each activity is safe, provide the participants with prescribed safety gear, and run them through safety instructions before each activity. (*Some of the adventure activities are seasonal, and some of them need a minimum number of participants. Please check with our office before planning for an activity during your trip).
Adventure Camp Activities
An exciting activity for those willing to try something new.
Burma bridges are improvised bridges used in Burma – a land full of water channels and rivers. It consists of a thick rope for walking upon, and two ropes to hold on to. The bridge stretches across a gorge.
Empower Burma bridge is anchored on to support structures on either side with a pond below, which is filled with water, only during the monsoons.
You are ready to cross when you have put on the harness and connected yourself to the safety rope.
Enjoy your adrenaline spike as you cross the 18-metre suspended walk in natural surroundings.
Experience the wheel life!
Cycling is an activity that not only improves one's performance and enjoyment but helps an individual get fitter & competitive.
We have conducted Cycling camps, used cycle as part of various fun and challenging activities as well as an effective experiential learning tool.
Besides the excitement, it lends itself beautifully to the metaphorical representation of concentration, balance, stamina, endurance and agility.
Take a trip down your childhood memory lane as you cycle your way amidst nature
Where are my fears gone??
We have a 35 feet high wall which can be used to experience Rock Climbing and Rappelling or Zip down a 100-meter cable with the help of a pulley.
The little less adventurous kind may climb up a ladder and Zip down.
For safety reasons, you must wear a helmet and a harness before attempting this activity.
This activity Builds self-confidence, identifies fears & most importantly the teamwork support helps gather courage.
Row row row your boat….
It is 150 – 220-minute team activity to enhance interpersonal skills.
Here the whole group is divided into teams and every team is required to design and build a raft with the given material.
Thereafter the teams race by rowing their own rafts across our picturesque lake.
This activity involves planning and strategizing, risk management, teamwork and dynamism.
A very challenging activity that's way too interesting in rains.
Sea to sky adventure!
Empower Camp facilitates rock climbing. It is a physically and mentally demanding sport that tests a climber's strength, endurance, agility and balance along with mental control.
We have a natural rock face on the hill next to our resort which is effectively used for Rock climbing and Rappelling, except during monsoons.
This activity gives participants the ability to challenge themselves and win over their fears of height, speed etc. resulting in self-belief and self-confidence. It also provides an up-close aerial view of the incredible scenery of the natural surroundings.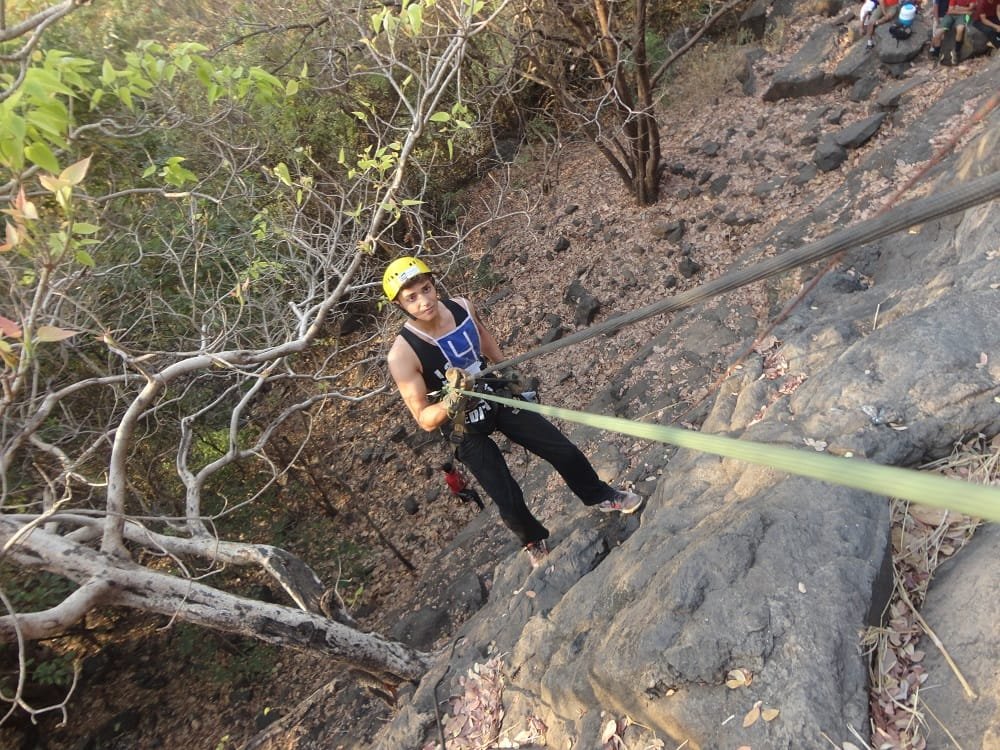 Adventure's proving grounds
Rappelling is generally known as "to rope down" is done over a natural rock face that brings a powerful sense of accomplishment and the realization that not every perceived risk is undefeatable.
The natural environment and the remoteness of the location to Empower enhance the challenge when you take up this activity.
Confidence building, fear management, trust, risk-taking capability is determined.
We introduce rappelling activity with a demo about climbing and rappelling equipment like gloves, helmets, harnesses, rappelling & belay ropes etc.
Again, during monsoons, when natural rock is not available, we have the 35 ft. the high artificial wall that is used for the purpose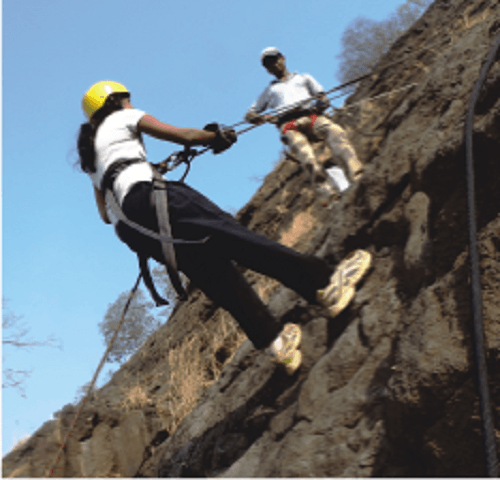 Target Shooting at Empower is an amateur's way of getting thrills and sense of achievement by trying out your concentration power.
Using simple Air guns and multi-sized tin target that give u a nice tingling sound when the pallet hits the target is fun for many.
Extreme Ecology adventure with Empower!
Trekking – the best activity for those who are fascinated by the unexplored locations.
Helps provide individuals new to trekking with special skills required to successfully make a journey of significant length.
Empower team takes you through enthralling routes that you could explore in an adventurous and athletic way.
You have an option of trekking up a hill (from moderate to tough), along the wooded area on level ground to walking along the lakeside when there is water (usually Jun to Dec)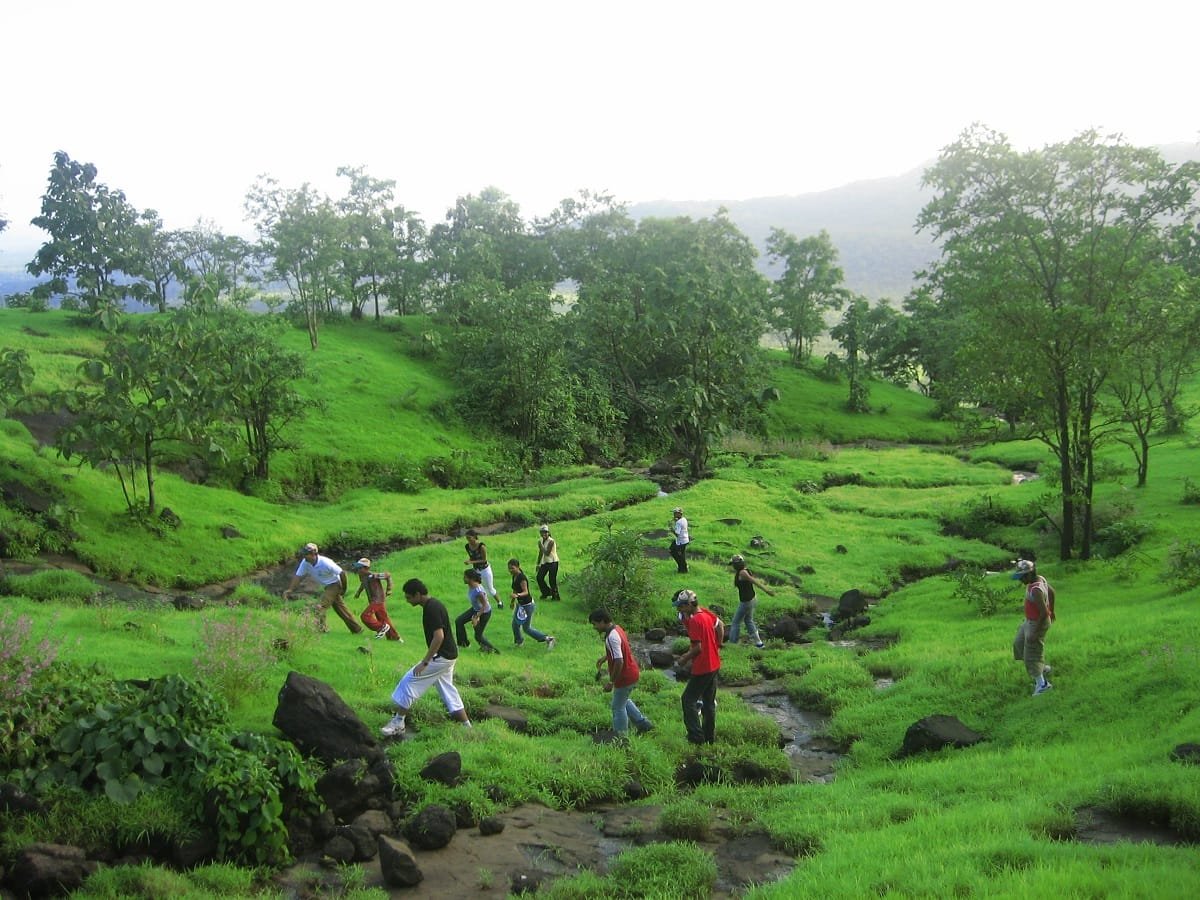 Move through the endless joy of thrills and chills
Come into an exciting world of thrills and chills…slam yourself through the waves…come to Empower Camps' White-Water Rafting that is done over a 12.5 km route on River Kundalika.
This is round the year activity and is conducted by trained, experienced instructors. Safety is of paramount importance and detailed briefs are done prior to the start of the activity.
A wild white-water rafting experience that guarantees exciting thrills going through the rough rapids of the river, pulling you out of everyday existence and routines and pushing you into the challenging situations.
Emphasizing on teamwork support that helps gather courage, it's a 4-5 hours long activity recommended for individuals 15 years and above. It undoubtedly builds self-confidence and identifies fears.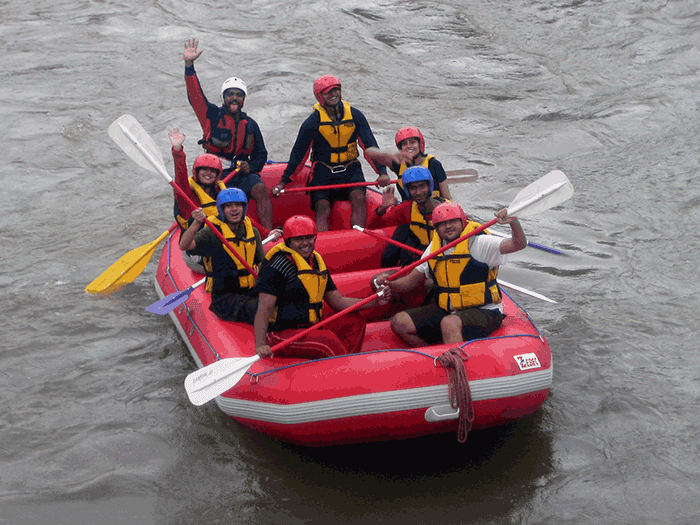 A simple looking activity which isn't so simple. It involves climbing up a vertical rope with the help of a 'zoomer' – an instrument that can move up but doesn't slip or move down. It, therefore, provides a firm foothold.
Check our Guest's

Feedback
The Coronavirus outbreak has affected people's livelihood in education, profession, business, and also their mental health. Due to the pandemic, most of the governments around the world announced a lockdown. A resort-like Empower Activity Camp helps you to rejuvenate...
read more
Address: 
Camp Office: 263, Sutarwadi,
Taluka Roha, Distt Raigad, Maharashtra – 402 304.
Camp Site: Village Kudli,
14 Km Off Kolad, Taluka Roha, Distt Raigad, Maharashtra – 402 308.
Office Hours: 8 am to 8 pm